Careers
As the leading publisher of market information and analytics for health insurance business, Mark Farrah Associates is always looking for exceptional talent. Our company is made up of smart, inquisitive, dedicated people, who are data-driven to help our customers succeed.
Just starting your career or are you a seasoned professional? If you have a passion for excellence and would like to work in the dynamic, changing health insurance industry, we'd like to hear from you. We offer a number of challenging and rewarding career paths for market analysis / competitive intelligence professionals as well as programmers / web developers.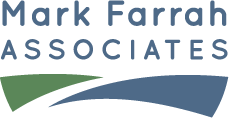 Senior Data Developer
Position Summary
The Senior Data Developer, under the direction of the Director, Technology & Product Development, will collaborate on the design, development, administration and maintenance of Mark Farrah Associates' (MFA) suite of data analysis Portals, internal Admin Tools, Corporate Website and backend SQL databases.
The Senior Data Developer will create and maintain complex SQL Scripts and Stored Procedures for the purpose(s) of ETL (Extract, Transform & Load) processes, MFA internal reporting, and primarily for MFA's products. This position will run and monitor data production procedures to ensure efficient processes and data integrity.
Additionally, this position will work directly with the Director, Technology & Product Development to develop technical and functional requirements from business specifications and ultimately transform these requirements into functional application code.
This role requires superior technical skills including application development using SQL, C#, and ASP.Net (Web Forms and Blazor) as well as significant experience with relational databases and data analysis.
This position reports to the Director, Technology & Product Development and will work closely with all associates.
MFA is headquartered in the greater Pittsburgh area but the location for this job is flexible for the right candidate.
Key Accountabilities
Application design and development (back-end and front-end) of ETL processes, current and future MFA Portals, Admin Tools & corporate website.
Ensure the quality of applications through formal testing practices and documentation including unit testing, regression testing, load/stress testing, performance testing, and use cases.
Maintain the integrity of application source code and underlying data.

Maintain documentation including but not limited to, inline code comments, version control comments, product log entries, and task/bug tracking comments.
Bug tracking, fixing and support.
Assist in infrastructure maintenance and oversight of outsourcing relationships.
Build data validation tools to ensure quality control of database updates that support MFA products.

Significant participation in product data maintenance and data updates.

Assist with ad hoc data analysis projects.

Other duties as assigned.
Skills and Competencies
Experience with application development including, but not limited to applications using ASP.Net (Web Forms and Blazor), SQL Server, C#, Telerik toolsets, JavaScript & HTML.
Ensure the quality of applications through formal testing practices and documentation including use of development and test environments during product development to ensure integrity of production applications.

Interpersonal skills necessary to work in a fast-paced, high performing company that requires consistently connecting with colleagues at multiple locations, customers and industry stakeholders.
Strong planning and organizational skills required to maintain control of numerous tasks and deliverables.
Works independently and is self-directed for core responsibilities.

Customer focused with commitment to service and value.
Qualifications
1 - 3 Years of relevant overall experience.
Bachelor's degree in Information Technology, Information Management, Computer Science, Computer Engineering, or equivalent.
Additional Information
Attractive salary commensurate with experience.
No phone inquiries please.
Interested candidates can send a resume/cover letter to prodmgr@markfarrah.com.